Moving House Checklist
Planning, packing, utilities, services – we got it all covered! Of course, this planner is useful for moving anywhere, but we have included all the specifics if you live in Kenya.?
At Marhaba Movers, we know any house moving could be hard, and living in Kenya makes it even harder. We try to make the process stress-free from beginning to end. You don't need to be overwhelmed by every single detail while you organise the big day! That's why we have compiled one easy to use moving house checklist for you.
Planning, packing, utilities, services – we got it all covered! Of course, this planner is useful for moving anywhere, but we have included all the specifics if you live in Kenya.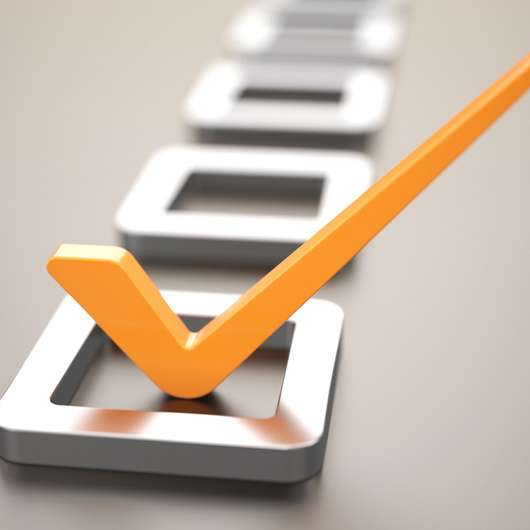 6-8 weeks before the move
Research the area of your new home. If you have kids, start looking for nearby schools and prepare the transfer. Ask friends and colleagues for recommendations.
Start de-cluttering. Why pay for moving stuff you will never use? Usually, moving out is the best time to do some cleaning up. Throw away all the things you won't need. You can sell or donate some of the items. Don't put it off! Early de-cluttering will help you organize your moving easier and faster. It also means more accurate estimates from your moving company.
Decide whether you are going to pack yourself or not. If you are doing the packing yourself, start gathering as many packing materials as you can. Take enough boxes, bubble wrap, tape, and newspapers to pack all your items.
Notify all utility services about your moving. Don't forget your Cable TV company and internet provider.
If you are moving out of a rental house, inform your landlord or caretaker.
Check the weather in for the preferred Moving out day. It will be easier both for you and your movers if the weather is nice.
Book your moving with the company you have chosen. The earlier – the better! Most of the moving companies in Kenya could book you months in advance. Hiring professionals is the best choice to be sure you will achieve that.
If you have decided to pack yourself, start packing. Begin with the seasonal stuff, then proceed with the rest of your house. The best way to do it is one room at a time. If you can't organise it yourself – ask your Marhab Movers your moving company for help.
If you need extra storage, book it.
Organise the parking spot for your movers. This is important to do so you can cut down the time for the service and save money.
Advise with your mover when you need to add or subtract anything from your moving plan.
Confirm all the details, date, and parking spot with your movers.
Start emptying the freezer.
Arrange a day off for your moving day if it's in the middle of the week.
Start preparing your "Last out – First in" box. Put there all the things you will need on the first day at your new home. Take toilet roll, light bulbs, kettle, scissors, toiletries, pen and paper, torch and first aid kit. You can find a First Day Checklist to help you out. Also pack a few pieces of basic cutlery, bedding for your first day, and chargers for your phones. These will go in your Essential Box.
Be sure to pack all your documents and personal items in one place. It's best to take them with you when you move.
Arrange for a locksmith if you are changing the locks in your new home.
Do last-minute laundry.
Make a list of contacts (Solicitors, Estate Agent, Mortgage Broker).
Prepare and label all the keys to be ready for returning.
Call your estate agent or landlord to arrange the keys for your new home.
Finish the packing of all your items.
Defrost your refrigerator or freezer. They should be completely dry on the moving day.
Now is a good time to notify your friends about your moving and throw one great "Good Bye" party.
Be sure all the mechanical or electrical equipment is properly serviced and packed for moving.
Return all borrowed items and retrieve the ones you have loaned.
Check if you have properly marked all fragile items. Label all the boxes you want to move first in your new house.
Prepare a box with snacks for the moving day.
Charge your phone.
Make sure all packaging is good and labelled by rooms.
The Big Day – Moving day checklist
Dismantle the bed or leave it to your movers if you are not familiar how to do it.
Welcome your moving team. Show them what you want to have moved, what you want to leave, and give them details about your boxes.
Finish packing the last items from your bathroom.
Drop the children/pets at your arranged babysitter/friends.
Leave a list with all important information the future tenants could need. Don't forget to include the numbers of water, gas, electricity and telecommunication services. Write down the rubbish collection schedule as well.
Make sure all windows are properly closed.
Unplug all remaining electronics. Write down all meter readings.
Do a final walk-through (don't forget the garden/attic/basement).
Do a final cleaning.
When everything is loaded, make sure your movers have your new address.
Leave all the keys to your landlord/estate agent.
Say last goodbye to your old house.
Make an inspection on your new home. Be sure all services are working – electric, water and gas.
If you are changing the locks, make sure a locksmith will arrive.
When the moving team arrives, make sure you show them which room is which, so they know where to unload your stuff.
Check if everything is in order and all your items are there. When the movers leave, be sure to leave them a great review!
Unpack the essential box and some of the important boxes.
Enjoy your new home !