Make your office relocation stress-free for you and your employees!
Rely on professional help for moving to a new office space!
At Marhaba Move we understand the problem and loss of revenue that office relocation can cause to your business if it takes too much time. We want you to know that we do everything we can to ensure that you have a smooth and timely relocation. Regardless of how many workstations and boxes there are to move, the job will be completed. Some office managers would rather let their employees help with the moving, however, in our years of business, we've seen that this is neither productive nor helpful. This is a job that should be done by professional movers. Allow us to help you move your office.
You can rely on us for your office relocation needs. We offer additional services that you can opt for to make your entire moving process less stressful and demanding. You can request us to bring moving boxes and materials, you can book a packing service and the movers will also pack your office equipment, then load and transport it to your new office. Or you can use our storage service if you have a gap between the two office spaces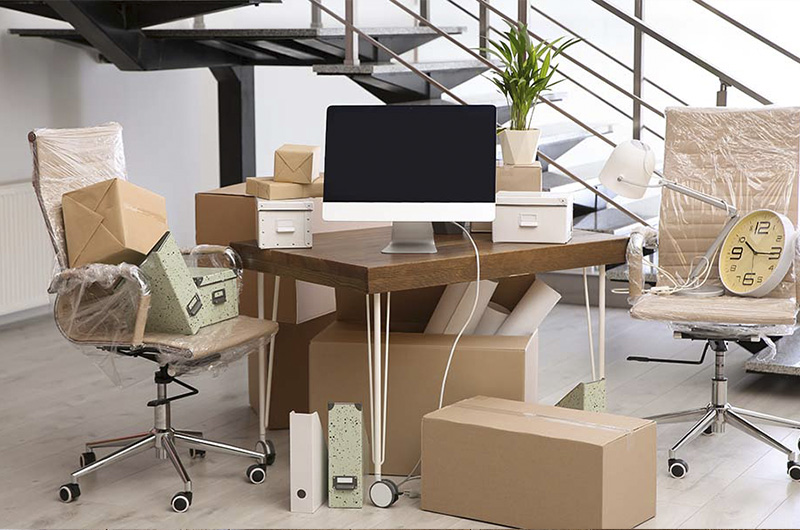 Our Office Moving Services guarantees you the following:
Pre-packing of files before the actual move.
Labeling of various departments before the move.
Free mounting TVs and various wall hangings.
Connection of various electronic appliances e.g. computers and printers.
Allocation of trucks with tail lifts for easier loading of heavy goods.
Provision of hydraulic trolleys for handling and movement of heavy items such as safes.
Disassembly and reassembly of bulk filers.